Terms and conditions for Express next day
General terms of delivery and payment for parcels delivered express the next day in Norway.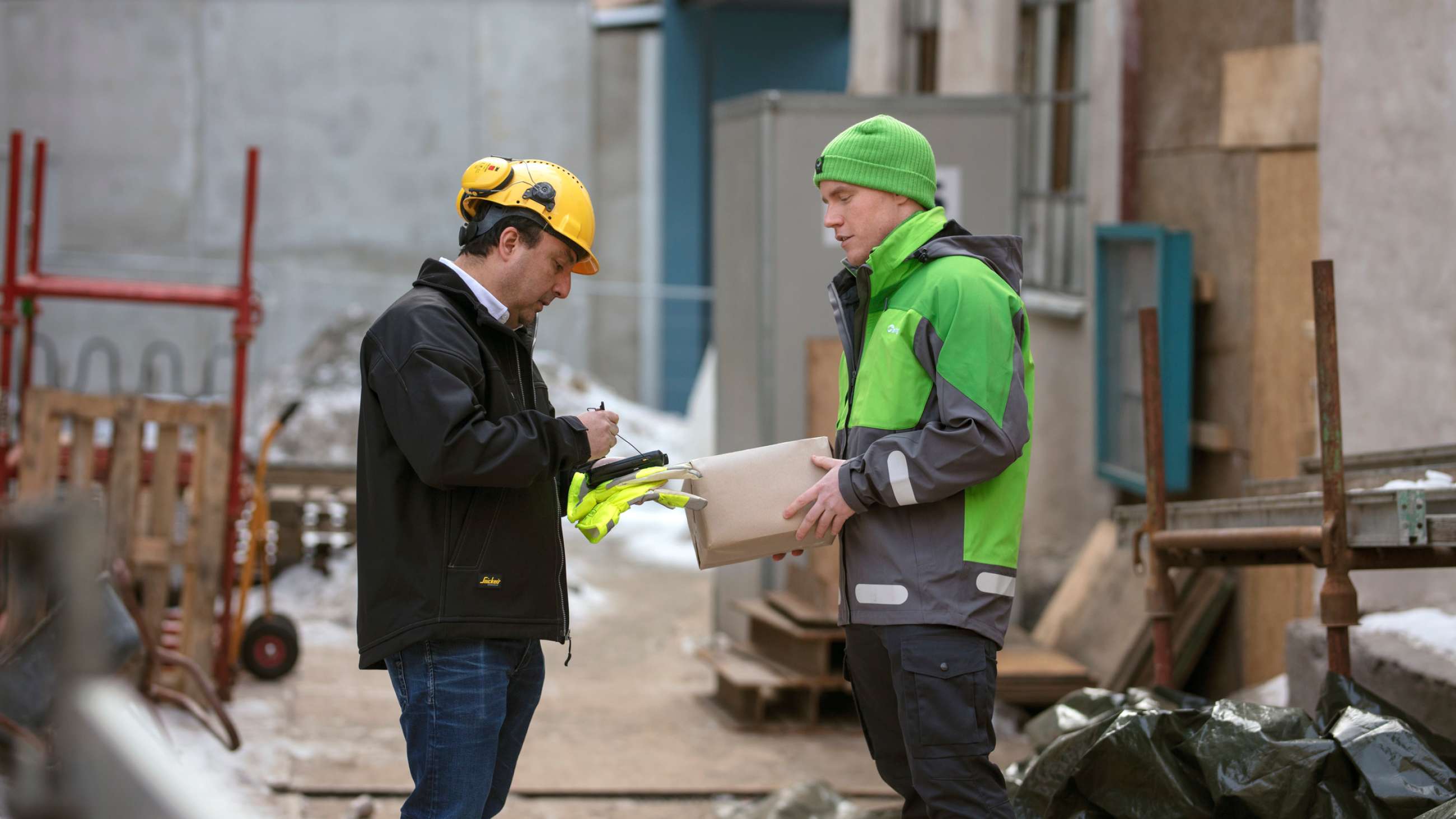 Conditions for using the service
This service is used for business to business and business to private customers.
Coverage area
All of Norway. See also transit times.
Pick-up from customer
Included if an agreement has been entered into for pick-up of other services, or pick-up can be arranged separately. Express next day is kept separate from other shipments to ensure proper priority. It is also possible to deliver the parcel to a post in store/post office. No pick-up on Christmas Eve and New Year's Eve.
Transit time
Will be delivered in central areas in most cities by 9:00 am the day after the parcel is shipped. Otherwise by 11:30 a.m. or 4:00 p.m. on the day of arrival; usually the day after submission. Delivery Monday - Friday. Se also: delivery table. Saturday delivery can be ordered at extra cost. See information here.
Method of delivery
Delivered directly to the addressee's door, signed for on receipt. In areas with delivery by 9:00 am: An second attempt is made to deliver the parcel by 4:00 p.m. the same day if the recipient is not present at the first delivery attempt. Other areas have only one delivery attempt. Parcels that have not been possible to deliver can be picked up at a post in store/post office.
Notification of package arrived
E-notification (SMS/e-mail) can be ordered at no extra charge. A driver´s card is left if possible for products delivered to the door as standard.
Pick-up deadline at post in store/post office and redirection/return
The pick-up deadline for all domestic parcels is 14 days. Notification will be sent to the recipient by letter, email or SMS depending on the information provided by the sender. A reminder letter is sent after 5 days. An SMS/email is sent on day 3 and day 11. Shipments arriving in the period from 1 to 17 July can be picked up throughout July and will not be returned until August 1. Shipments will also not be returned in the period 23.12.-1.1.
However, some senders have agreed on a 14-day pick-up deadline throughout the year.
From 01.10.2022 the pick-up deadline for parcels picked up at Post-in-stores and in Parcel boxes will be changed from 14 days to 7 days. The recipient can request an extended pick-up deadline from 7 to 14 days free of charge via the Posten App or via text message.
If the shipment is not picked up by the pick-up deadline, it will be returned to sender. This will be billed as a new shipment. If the shipment has been delivered and the shipment is required to be returned, the recipient must pay the new shipping cost if no return service agreement has been entered into.
Maximum and minimum dimensions
Maximum weight: 35 kg per package
Maximum dimensions: 120 x 60 x 60 cm
Minimum: 23 x 13 x 1 cm
Packaging
The sender is responsible for ensuring that the contents of a parcel are securely packed. There are often several unloading/sorting tasks along the way, so the packaging must be solid and adapted for the goods to be shipped. Fragile items must be surrounded by impact-absorbing material to absorb pressure and impact while protecting the contents. Goods placed on pallets must be wrapped, strapped, secured by slings or packaged in a way that provides optimum protection against damage and ensures that the goods stay together on the pallet during transport.
Dangerous goods
In principle, Dangerous goods cannot be sent as Express next day. The exception is Biological material, UN3373, category B. The maximum quantities per parcel are 4 litres/kg in total, maximum per inner container is 1 litre/kg. Each parcel shall be marked as follows:

The Norwegian Directorate for Civil Protection (DSB) has created a useful and simplified guide on biological material in Norwegian, including detailed requirements for packaging and labelling for UN3373, category B. It can be found here. Due to the regulations of the different commercial airlines in Norway, we can no longer offer delivery of parcels containing dry ice for this service. This ban also applies if dry ice is intended to be used as a refrigerant for biological material UN3373.
Labelling
Approved and correctly completed transport labels/address cards must be used. If an unapproved address label is used the shipment may be rejected.
EDI
Can be used. EDI requires a simple computer program for labelling as well as the generation and transmission of shipment information.
Price
The price is according to the current price list unless otherwise agreed. See prices here.
Svalbard surcharge
A fixed price surcharge per parcel applies to parcels to Svalbard. See price list.
Form of payment/invoice
Credit requirements and payment terms are clarified with the Credit Department. The Credit Department informs the customer about the credit terms directly via email. All submitted assignments can be invoiced. In case of late payment, delayed payment interest will accrue in accordance with the Norwegian Act concerning interest on overdue payments. Posten charges a standard reminder fee. In the event of payment default, non-defaulted invoices will also be calcultated as defaulted and can be collected together with overdue claims. Posten retains the right to offset its outstanding accounts against the customer´s claims against Posten.
Posten can stop invoicing services with immediate effect if the agreed credit limit is exceeded due to payment default or a downgraded creditworthiness by the credit information agency. In cases where creditworthiness is downgraded, the customer may be offered a new credit agreement against security. The item determines the amount of the security. Claims must be made within the due date. Only the claimed part of an invoice can be withheld during the claim processing. In the event of a merger, the agreement is terminated if the contracting party is the company that is being acquired. The agreement terminates with immediate effect if a company is reported as dissolved to the Norwegian Register of Business Enterprises or when bankruptcy proceedings are initiated.
Form of payment/parcels via franking machine
Parcels and optional services are prepaid by recharging the postage machine with the desired amount. Discrepancies between the customer's valuation on the franking machine and the price calculation carried out by Bring are settled in arrears. Discrepancies are accumulated and invoiced to the customer at least once every three months, according to current procedures, cf. the item "Invoice" - text in italics. If the customer has paid too much, the excess amount will be credited at least once every three months. Amounts under NOK 100 over a three-month period are not credited to the customer.
Cash
Payable in cash at post in store/post office or purchased at bring.no
Time guarantee
Yes, the freight amount is refunded in the event of delays due to Posten and Bring. A freight reimbursement claim must be submitted no later than 2 weeks after delivery.
Liability
Parcels and goods shipped with Posten Norge AS under the Bring brand are regulated by the Norwegian Road Transport Act. Compensation is paid in accordance to the value of the parcel, with up to NOK 50,000 in case of damage and loss. Consequential damage is compensated with up to NOK 50,000.
Claims
A claim for compensation must be submitted within one year after the shipment date. As a rule, this must be done by the sender. Claim forms are available at the post office. Documentation must be provided showing that the parcel was sent.
Changes
The terms and conditions may be changed by Posten with one month's notice.
Returns service
Yes, a returns service is offered. When using EDI, the advance notice must be sent at the same time as the transport label is printed.