Business reply services
Give your recipients the option of a free reply and improve the reply rate, sales and trust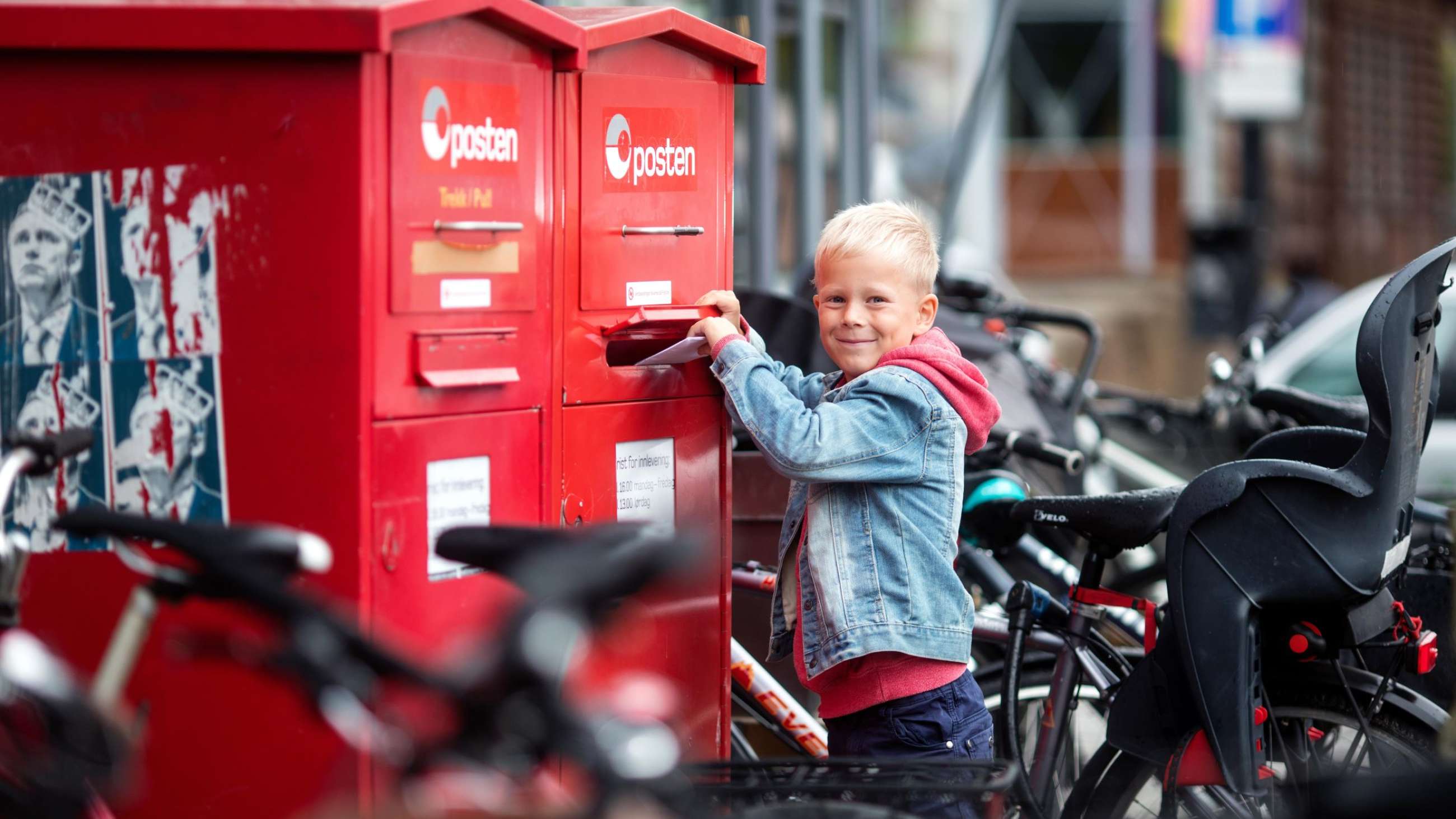 Pre-printed coupons, envelopes or address cards make it easy for your recipient to reply to surveys and order goods and services without having to worry about postage. You can also use this service to have goods returned.
Replies will be sent to street addresses every other day, to the mailbox you will still be distributed every business day. In that case, replies will normally take 3-4 business days to street address. To the mailbox, it still takes 3 days.

Download prices from 01.01.2023
Download current terms and conditions as from July 7, 2020
Getting started:
First, set up a business reply service agreement.
Then you will receive your own business reply address with your agreement number.
Next, design the business reply service as shown below.
Finally, you must remember to print the business reply postage paid indicia on the envelope.
Designing national business replies: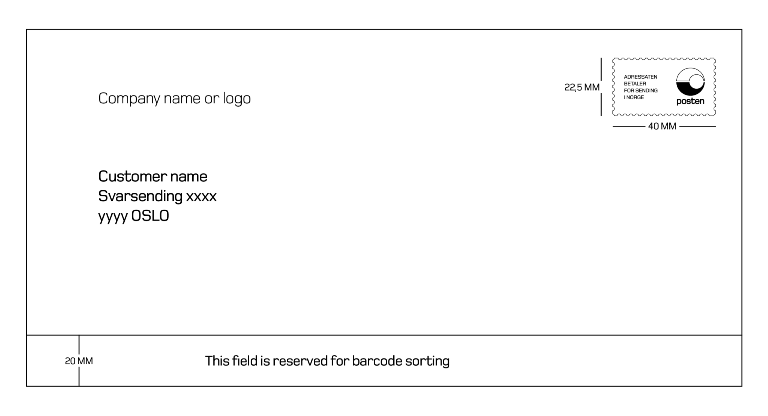 Postage paid indicia for national business replies:
Print size 22,5 x 40 mm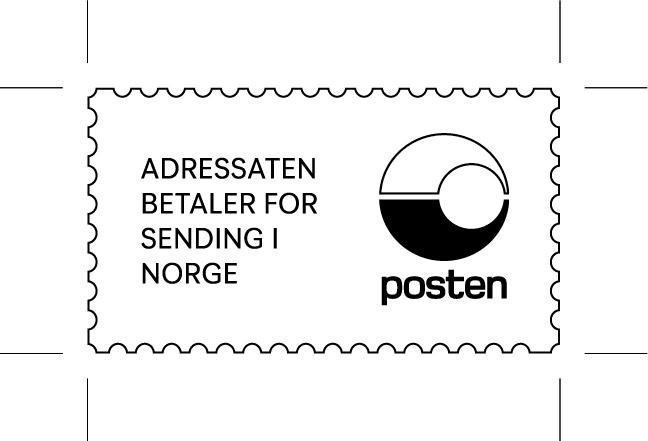 Download:
standard norwegian.eps new norwegian.eps
standard norwegian.jpg new norwegian.jpg
standard norwegian.pdf new norwegian.pdf
Designing international business replies
Please contact Customer Service if you would like to send business replies outside of Norway.
Business replies must be designed in accordance with international standards, where your business logo, advertising print or similar must always be to the left of the A-Priority label.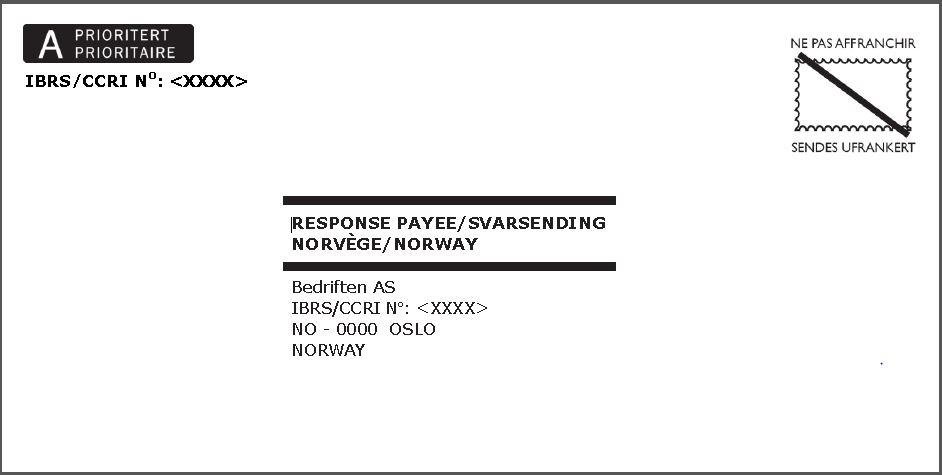 Postage paid indicia for international business replies: