Insured letters
If you are sending content worth up to NOK 40 000 we recommend insured letter
Delivered within 5-6 workdays
Recipient must present ID and sign upon delivery
The shipment can be tracked
Your recipient will receive a SMS-notification or a notification in the mailbox, and the letter will be delivered to the post office or Post in store upon presentation of credentials and signing.
Insured letters can not be sent abroad from Norway.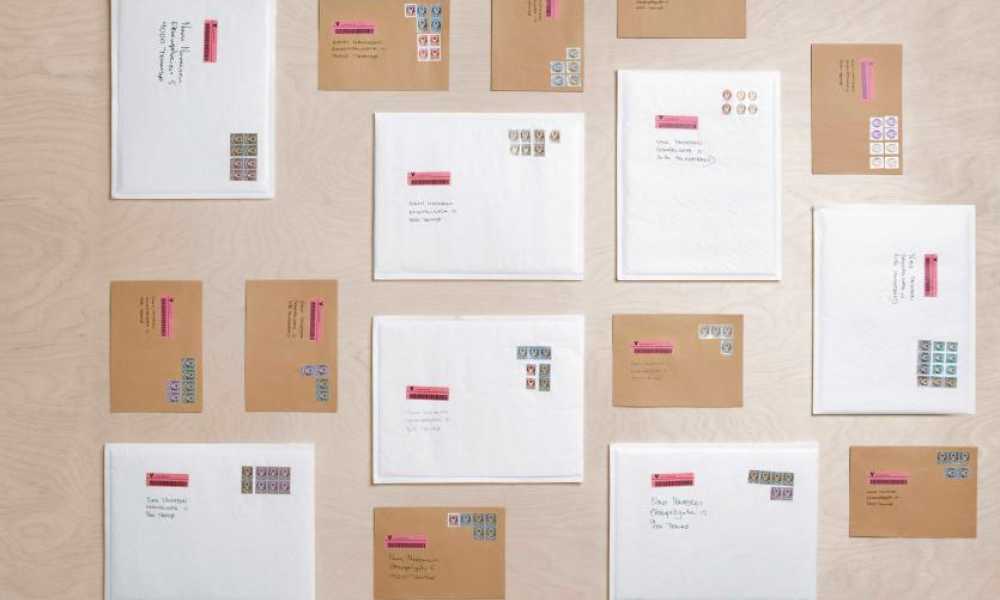 Prices valid from 01.01.2023:
Insured letter is a domestic service and costs NOK 515.00 per letter, inclusive of VAT.
Regular letter postage is additional.
If the value exceeds NOK 10,000 an additional insurance fee of NOK 7.00 per NOK 1,000 is payable.
Sealing tape
NOK 17.00 per letter
What do you need to know?
The value of the content is limited upwards to NOK 40,000. The value must be written on the letter.
The letter is sealed with sealing tape approved by Norway Post. Name tags or company stamps must be placed under the tape. You can buy sealing tape at Norway Post.
- Securities can be traced and can only be sent domestically
- Maximum weight 2 kilos
The shopment is handed out to the recipient upon presentation of identification and signature
1

Preparation and handing in

You state the value on the outside of the shipment and seal the letter with approved tape that can be purchased at Norway Post. Name tags or company stamps must be placed under the tape.

Then you deliver the security letter to Norway Post and receive a receipt.

2

Delivery time

We deliver your shipment within 5-6 business days. The shipment can be tracked along the way.

The correct postal address plays a major role in ensuring that your mail is delivered to the right recipient without delay.

3

Handing out

Your recipient picks up the shipment at the nearest delivery point after presentation of a pick-up notification and valid identification.

If the item is not collected within 5 days, the recipient will receive a reminder. If it has not been collected within 3 weeks, the insured letter will be returned to your business.