Registered letters
The sender receives a receipt and the letter is handed out to the recipient against signature and valid identification
Handing-out is normally within 3 working days by the use of electronic message to the receiver
If the message must be sent by mail the recipient will receive the message after 2 -3 days
Can be tracked. International letters are tracked until leaving the Norway
Up to 2 kilos per letter
We deliver the letter to the local Post office or Post in Shop and the recipient will receive a notification by mail or SMS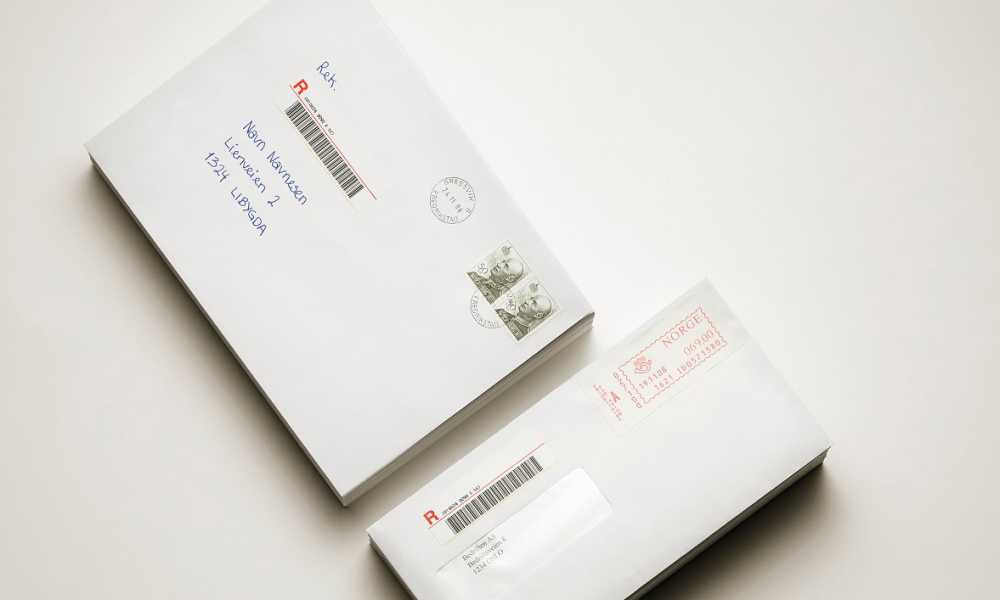 How much does it cost?
The postage you pay depends on the size of the letter you're sending, choice of franking method and whether it is domestic or international mail.
Discount options when using EDI transmission or if the letters are facilitated with labels, Postage paid impression and listed in a receipt list.
What do you need to know?
Must be handed in at Norway Post and be separated from other mail
You will receive a receipt when handing in. The shipment is handed out against valid identification and signature.
You can choose to pay with stamps, franking machine or printed postage impression for registered letter.
You can get the label to be attached to the consignment at Norway Post, or you can order labels in our online store.
All postal items up to 2 kilos can be sent by registered mail
How to proceed

1

Preparation and handing in

2

Delivery time

We will deliver your mailing within 3 working days within Norway. If the notification is sent by mail, it will take 2 - 3 days.

To Europe you have to count on 4-6 working days, and to the rest of the world up to 12 working days to the country's border. See more information about delivery time to each country in country information.

The shipment can be tracked domestically. Abroad, the shipment is tracked until they leave Norway

A complete and correct address plays a major role in ensuring that your mail is delivered to the right recipient without delay.

3

Handing out

Your recipient will collect the letter from their nearest Post office or Post in Shop.

If the recipient is unable to collect the letter, they can authorise someone else to collect it on their behalf.

If the letter is not collected within five days, the recipient will receive a reminder from us. If the item has not been collected within 3 weeks, it will be returned as a registered letter to your business.