Mailbox parcel
Send parcels weighing up to 5 kg straight to the mailbox and let your customers receive their products straight home. Perfect for you who have an online store.
Comfortable - your customers get their products straight home to their mailbox
Cheap - a smart solution for you who send a lot of small parcels
Safe - possibility for extra tracking with a RFID-label
Mailbox parcel is a simple and affordable solution when you need to send small parcels in a format that fits in the mailbox. You get tracking and a notification when the barcode is scanned and with RFID you can also offer extra tracking and notification to your customers.
From September 20th, Mailbox parcel will be delivered 5 days a week to 65 percent of recipients in Norway. The change means that more recipients than today in the following urban areas will receive delivery 5 days a week: Oslo, Moss, Fredrikstad, Sarpsborg, Drammen, Tønsberg, Horten, Sandefjord, Larvik, Skien, Porsgrunn, Kristiansand, Stavanger, Haugesund, Bergen, Ålesund, Molde, Gjøvik, Hamar, Lillehammer and Trondheim.
Delivery 5 days a week is also implemented in the following new locations: Nesodden, Askim, Spydeberg, Mysen, Halden, Hønefoss, Røyken, Kongsberg, Arendal, Grimstad, Mo i Rana, Bodø, Narvik and Tromsø.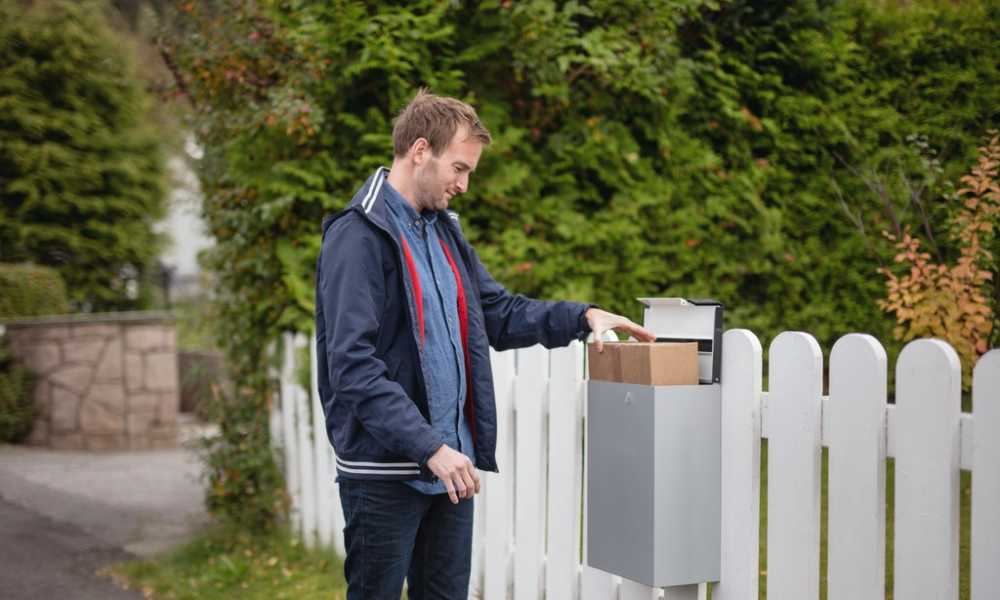 How much does it cost?
How to calculate the price
The shipping price is based on the geographical distance from you to your recipient (minimum 1 zone and maximum 8 zones) and the weight of the parcel. Tracking is included in the shipping price.
Surcharge:
Parcels that are too large for the mailbox are to be picked up at the post office or as Post in Store. Pick-up shipments will have a price surcharge per parcel that is invoiced to the sender.
How to calculate the price with the new price model:
Enter the from and to postal codes in the Excel calculator to get the correct number of zones.
Weigh the package and find the correct weight range in the price list
At the intersection of the weight range and the number of zones, you will find the price.
Price list from 1 January 2023 (pdf)
Price list from 1 July 2023 (pdf)
Other surcharges
What do you need to know?
Service specifications
Maximum weight: 5 kg
Minimum dimensions:
9 x 14 cm
Roll: Minimum length 10 cm. Length + diameter + diameter cannot be less than 17 cm
Maximum dimensions:
Length max 45 cm. Length + width + thickness = max 90 cm
Roll: Length max 45 cm. Length + diameter + diameter = max 90 cm
2

Ordering and pick-up

You order via the EDI/TA supplier or in Mybring. If you want us to pick up the parcels, we can arrange a pick-up agreement. You can also deliver the parcels to your local post office or Post in Store. When the parcels arrive at the letter terminal, they will be scanned as delivered.

Offer your customers easy returns - check out our return solutions for parcels under 5 kg.

3

During transport

The parcel is sent as regular mailbox post and the postman delivers the parcel to the mailbox. The delivery time is 2-3 working days*. The recipient will be notified that the parcel is on its way and can track it along the way.

*From January 1, 2022 there will be 1–2 days longer transit time to northern Norway (see our terms and conditions, number 12.

4

Delivery and reception

The parcel is delivered to your customer's mailbox and the customer is then notified via text message or e-mail. If the parcel does not fit in the mailbox, the customer will also receive a text message or an e-mail from us where we inform them that the parcel can be picked up at the post office or Post in Store.
Additional Services
If the parcel does not fit in the mailbox, the sender may, for a surcharge, choose to have the parcel delivered on the door handle (in a special bag) instead it being sent to the pickup place.

This delivery option must be confirmed by the receiver when they book the delivery in the sender's online store. The recipient will receive a text message/an e-mail when the parcel has been delivered as Bag on door.

Price from 1 January 2023: NOK 27,-. Price from 1 July 2023: NOK 29,-