Postage Paid Indicia Addressed mail
Always remember to use a franking mark when you send invoiced mail.
Franking mark
All addressed mail and parcels to the mailbox to be paid by invoice must have a postage mark, also called franking mark, in addition to the sender and return address. For parcels in the mailbox, the frank print is integrated into the default address label.
Standard franking mark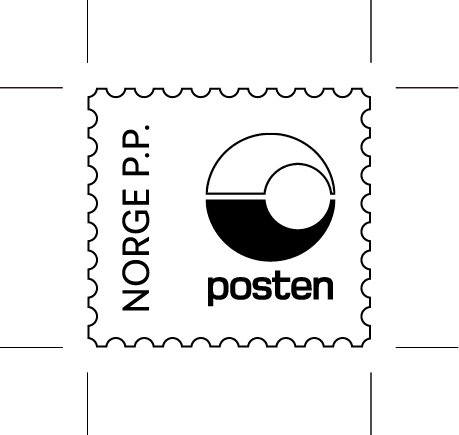 The mark must be 22 x 24 mm.
Download in Norwegian
Download in Norwegian Nynorsk
Download Norwegian + Norwegian Nynorsk

For consignments without envelope, open / in plastic, the frank print can be replaced with the text:
Postage Paid Indicia Registered letters
Recommenced letters to be paid by invoice must be postage with a postage stamp.
The franking mark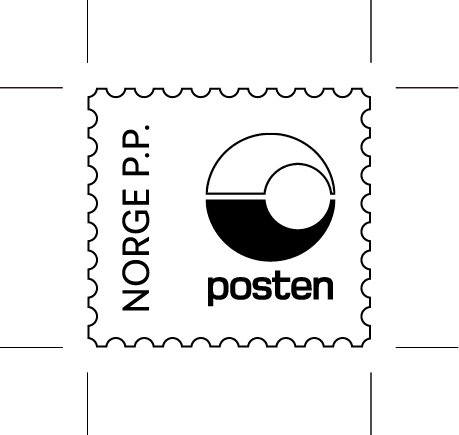 Download
Numbered labels
In addition, the letters must be labeled with the shipping number and barcode. You can order in our netshop.
Order with EDI
If EDI messages are sent, the shipping number and barcode are automatically printed on the label.
Climate-neutral labels
In Posten and Bring, the environment is an important area of ​​focus. We try to be the best in our industry on sustainability and always deliver our services climate neutral if possible. Read more about our environmental initiatives at postennorge.no. Also, please mark your mail and parcels with the ecolabel to show that you have selected one of our climate-neutral services to save the environment.

Addressed mail

Our combined postage stamp and ecolabel can be used on Items of identical formats, Items of varying sizes, and Mailbox packet. The mark is printed in size 22.5 x 50 mm. If you already have envelopes with franking marks, you can print the ecolabel next to it.
Download Norwegian
Download Norwegian Nynorsk
Download Norwegian and Norwegian Nynorsk

Unaddressed advertising
All unaddressed mail is sent climate-neutral, so here you can also use the ecolabel. Choose between green and black:
Green.eps
Green.jpg
Green.pdf

Black.eps
Black.jpg
Black.pdf
Postage Paid Indicia abroad
Posting abroad, you must mark with Priority if you want to send the shipment in the fastest way.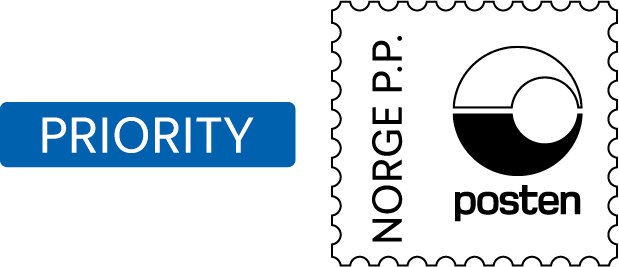 Download Norwegian
Franking mark abroad black.eps
Franking mark abroad black.jpg
Franking mark abroad black.pdf
Frankeringsmerke utland, blå, .eps
Frankeringsmerke utland, blå, .jpg
Frankeringsmerke utland, blå, .pdf
Download Norwegian Nynorsk
Franking mark abroad black.eps
Franking mark abroad blacks.jpg
Franking mark abroad black.pdf
Frankeringsmerke utland, blå, .eps
Frankeringsmerke utland, blå, .jpg
Frankeringsmerke utland, blå, .pdf
Last ned Norwegian and Norwegian Nynorsk
Franking mark abroad black.eps
Franking mark abroad black.jpg
Franking mark abroad black.pdf
Frankeringsmerke utland, blå, .eps
Frankeringsmerke utland, blå, .jpg
Frankeringsmerke utland, blå, .pdf